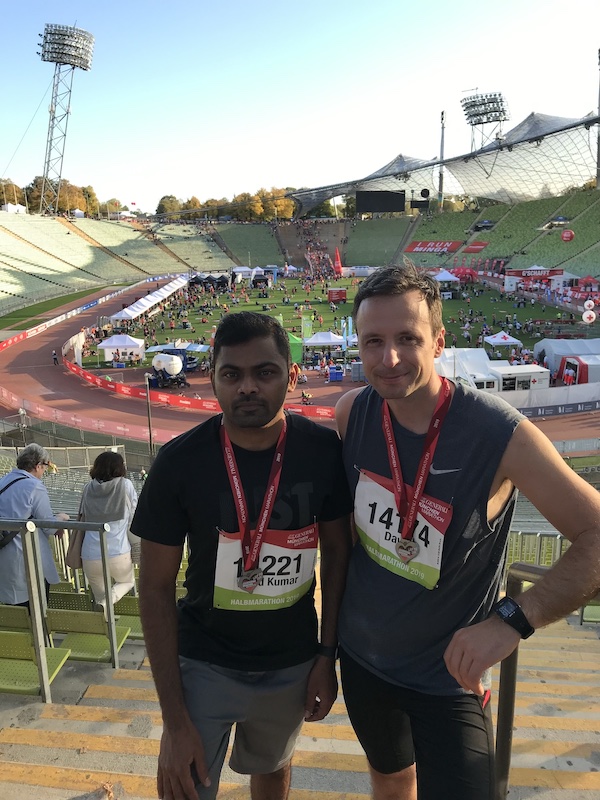 In bright sunshine, two runners started the Generali Munich Marathon on the half distance (21.1 km) on October 13, 2019. It was already clear in advance that it would not be a walk and that it would require numerous hours of hard training. But consistent training pays off and a finish at the Olympic Stadium lets you forget all pain.
It continues on this path. Let's see when we start the whole marathon, i.e. the 42.2 km … But it is much more important to stick to it and not to ignore the sporting activity.
So get off the couch, watch one less Netflix series and get out into nature.
Written by David Scheffel