Manor – digital innovations in online retail for long-term revenue growth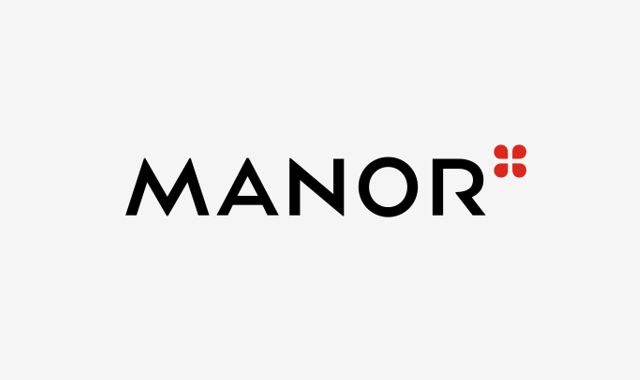 Only limited support for SAP Commerce solution (old version 6.6) transferring all functions to the new version 1905 also as a prerequisite for mobile-first
Only few loyal or new customers
New, more popular mobile payment methods in Switzerland (TWINT)
Technical challenges in implementing mobile-first strategy and other functions and system connections
C&C-pickup not efficient enough for instant pickups
With codeitlabs we have found a strong partner who supports us not only with new projects but also in daily operation and support, and can react promptly and competently to changing requirements in a dynamic business environment.
At a time when it is difficult to find great resources, codeitlabs was able to provide them very quickly and, after a very short period of getting familiar with our processes, the team supported us actively and with top quality work. Thanks to codeitlabs, we were able to bring long-term projects back on track, but also to implement smaller, spontaneous independent projects in parallel (meanwhile also a SAP Commerce upgrade from v. 6.6 to v. 1905, which was implemented fairly smoothly).
Codeitlabs has outstanding expertise in the SAP environment, especially in the SAP Commerce Framework.
In addition, I was convinced by their high practical relevance and their structured approach to implementing projects quickly and smoothly.

Matteo Meulman Head of eCommerce Systems at Manor
Implementation / Solution
To meet the current needs of customers, Manor's webshop offers an even broader online assortment through its Marketplace. Additional functions that support customer loyalty are essential for the Manor Group, so following solutions were implemented:
Preparation for a complete headless web design – from the standard accelerator to a headless design
Separation of front-end and back-end for optimized CX
Cross-device optimization of the web design
Connecting Manor Mastercard with Manor systems e.g. CRM
Further customer process optimizations
TWINT payment option added to current payment systems
C&C-Express – implementation of a more efficient pickup system
Establishing e-mail processes to ensure optimized order processing by external partners
Daily support and adjustments e.g.  tools, processes, performance, promotions (e.g. 10,000 discounts – also for product categories)
In tight collaboration, Manor's and codeitlabs' team create and establish scalable business solutions. Additionally, codeitlabs offers strategical support to accomplish Manor's goal of achieving an online share of sales revenue of 20% by 2024.
Up-to-date SAP Commerce version as a basis for the development of further processes and functionalities, e.g. for improvements to the marketplace processes.
Improvement of website performance through Responsive Webdesign & Mobile First
Optimization of end customers' overview – increased attractiveness for new, loyal customers
Enhancement of modern, secure mobile payment methods for customers – payment option (TWINT)
Increasing customer loyalty through loyalty programs and with the secure, integrated Manor Mastercard
Gaining more customer data – link between Manor's systems and the Manor Mastercard
Increasing reliability and convenience for customers by introducing Click & Collect Express
Advantages for Manor's end customers:
Customers can register for a Manor payment card (Manor World Mastercard) as well as a Manor loyalty card. Benefit for Manor's customers: worldwide collection of loyalty points for in-store or online purchases.
More here: https://www.manor.ch/de/u/treueprogramm
More on the Manor World Mastercard the benefits & services here: https://www.manor.ch/de/u/mastercard
Thanks to the C&C Express process, a product ordered on manor.ch can be collected from the department store within store opening hours after just one hour, subject to availability. Here, the availability of products can be displayed via "Order Click & Collect Express" and the desired store can be selected. The available product is then brought to the the pick-up point and the customer is informed by e-mail.
Read more here: https://www.manor.ch/de/u/click-collect-express
For further development and improvement of the Marketplace processes, work was done on e.g. e-mail processes to ensure optimized order processing by external partners so that end customers have a seamless shopping experience.
More about Manor Marketplace here: https://www.manor.ch/de/u/marketplace
https://www.manor.ch/de/u/marketplace-partner-program
Integration of the payment method TWINT – secure payment via QR-Code: https://www.manor.ch/de/u/manor-twint-payment
Intuitive Usability and Responsive Webdesign across all devices.