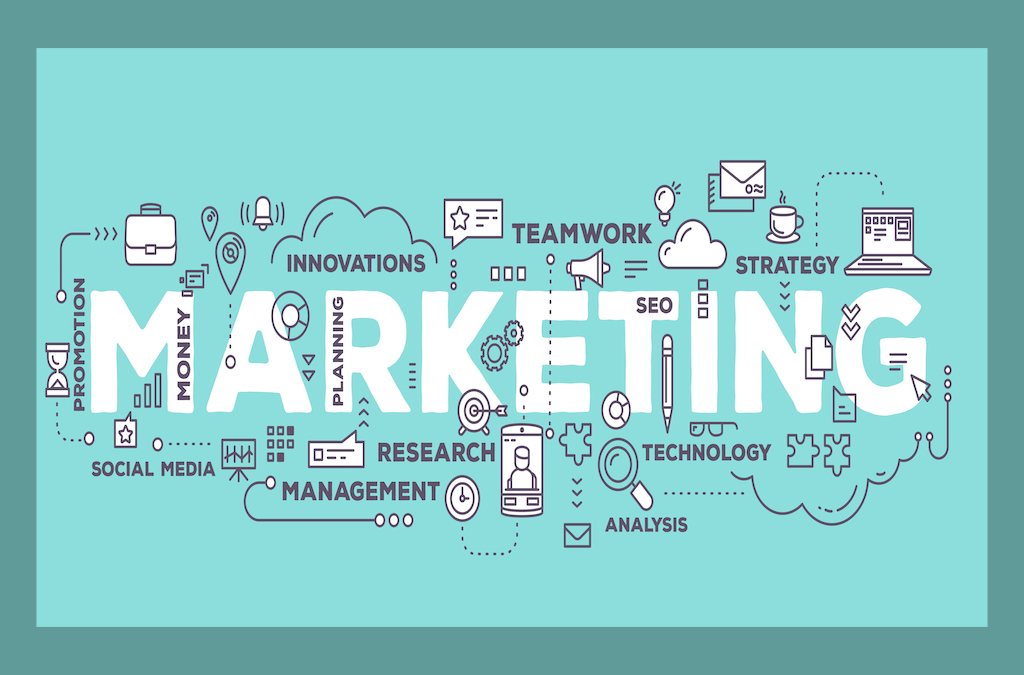 SAP Marketing

Cloud and

Emarsys

– Comparison
Since the beginning of SAP CX, SAP Marketing Cloud has been the only SAP marketing platform which has helped to target both B2B and B2C.   Recently, on November 2020, SAP has added Emarsys to its Customer Experience portfolio. Now, SAP CX offers two different products for marketing purposes:   
SAP Marketing Cloud and SAP Emarsys Customer Engagement.   
In this article, we take a look at the differences from different perspectives. 
One of the main differences is the targeted customer type of the companies.  So please keep in mind that these following points are the differences regarding the customer type. Both solutions offer the core functions of marketing such as segmentation, content, campaign automation and so on. 
ABM for B2B with 

SAP Marketing

Cloud
We refer to this topic in our "B2B and Account-based Marketing" article, but it will be better to mention it again during this comparison. (You can read more about ABM here)  
B2B customers' decision process is quite longer compared to B2C customers. There are some reasons behind it like product types, order price, quotation possibility and so on. B2B companies spend their time to analyze their customers and want to target the right one. At this point, ABM has the key role for this process and SAP Marketing Cloud serves everything from the lead creation until selecting the right accounts to reach out to by ABM. Leads and Accounts related analytical capabilities have an important role to finding the right accounts for maximum revenue.  
The ABM process can be followed with different sales systems to manage sales-driven needs such as leads, quotations etc. SAP Marketing Cloud is preferable because of standard integration with SAP Sales Cloud or non-SAP systems via APIs. That's another plus of SAP Marketing Cloud.  
Emarsys

for B2C – Customer Engagement
For B2C customers, it's vice versa regarding the time factor, because they are waiting for quick actions to their expectations in real-time. After Emarsys has been added to the game, B2C companies will also be offered the SAP Emarsys Customer Engagement platform. In the following, some examples, why Emarsys is more effective for B2C communication.  
Omnichannel customer engagement for E-Commerce
Christian Klein, CEO of SAP, said, "We will deliver a portfolio for a commerce anywhere strategy, allowing for hyper-personalized digital commerce experiences across all channels at any time."   
For this purpose, Emarsys provides specific E-Commerce tricks in the application. With the help of E-Commerce platforms plug-ins like Magento and Shopify Plus, Emarsys has strong built-in analysis capabilities with gathered customer interactions on commerce channels such as websites. Furthermore, there are specific personalization strategies for E-Commerce channels which are ready to use in just a few steps.  
Pre-built tactics
Since the pandemic started, we experienced the importance of digital marketing and it proved us that the personalization has gained higher importance for customer experience now. It's crystal-clear that people want to feel important in company's eyes as they show special interest to the company, therefore they expect some kind of a gift in return. Sometimes, they are not willing to be patient, therefore milliseconds can be the hero not to lose your customer to a competitor. 
On this point, Emarsys provides pre-built tactics which can be implemented quickly to take immediate action. Each tactic has its own automation steps, you can move on as it is or customize regarding your requirements. It's a time saver and easy to execute your journeys. Here are some examples of these tactics below.   
Abandoned cart

 

Welcome new contacts

 

Abandoned browse

 

Birthday

 

Lead re-engagement

 

Price drop

 

Win-back defecting customers

 

 Back in stock

 

 Win-back inactive customers

 

 Post-purchase cross-sell

 

 Post-purchase feedback

 

 Replenishment

 

 First-time buyer to active customer

 
Personalization
Another impressive point is content personalization capabilities. You can create and preview online and offline contents for each of your channels. Not only the E-Mail or SMS contents, but also adaptive recommendations, banners, and overlays in your website and so on.    
The content capabilities also provide you to implement loyalty-related additions such as volunteer codes, promotion coupons etc.  

Industry-based solutions
Another big difference between SAP Marketing Cloud and SAP Emarsys Customer Engagement is the industry where these solutions are preferably implemented. Until today, SAP Emarsys Customer Engagement platform provided the solutions for more Pure Play Online or Bricks-&-Clicks Retail and as for opportunistic, Consumer Products, Passenger Travel & Leisure, Sports & Entertainment industries have great potential.     
SAP Emarsys Customer Engagement helps to execute industry-based strategies by analytical and specific use cases in the platform with the help of different personalization metrics. For example, you can start a new program for Post Trip Ancillary Revenue strategy if you are a Travel company. Additionally, it's so fast to implement -even in one day- with following steps:  
Choose strategy.

 

Select use case.

 

Activate.

 

 
 Please check this link to learn more.  
A

I-Plattform
Who ? What ? When ? Where ?  
Emarsys provides optimizable AI capabilities for each of those questions and more than that. The system makes it able to manage these AI options in your journeys to have a better targeted audience for maximum matching and the right way for 1:1 personalizations. Here are some of these personalizations for each question:  
Lead or Revenue Predictions

 

 

Optimal Send-Time

 

 

Replenishable Products

 

 

Web or In-Store Engagement

 

 
With AI functions, it's also possible to measure your results during or after your journey executions. This serves you to do right D2C communication to get the best result from your campaigns by very easy-to-use steps in your contents and automations.   
Loyalty
Maybe one of the biggest positive functions is loyalty management in SAP Emarsys Customer Engagement, also without waiting for IT. You can build your program yourself with the help of the exclusive, ready-made portal, the Loyalty Wallet. If you got the purchase histories and behavior data of your customers, then, all you need to do is to start your program and watch your customers' satisfactions with their awards.  
Comparison in a nutshell 

– 

SAP Marketing Cloud vs.

Emarsys

 

 
In summary, all these different capabilities make SAP Emarsys Customer Engagement preferable for the B2C world. The system thinks about everything for the company with different strategies, tactics and it's exactly the meaning of digital consumerism mentality.   
On the other hand, you have SAP Marketing Cloud as a great tool which offers useful functionalities for managing your B2B processes. Let's have a look at some benefits in a nutshell.  
Please keep in mind once again that these are the differences regarding the customer type only.    
SAP Marketing Cloud
Spotlighting accounts with 360° customer profile for B2Bs  

Lead management and nurturing

 

Campaign, analytics, scores functionality for a successful ABM process

 

Sales system integrations for sales-driven process such as Lead, Opportunity or Quotation

 

Lead and account-based standard analysis

 
SAP Emarsys Customer Engagement
E-Commerce platforms plug-ins for a better personalization service in your websites

 

Pre-built and time saver tactics for different journeys

Strategies and use cases by industries

 

 

AI capabilities for predictive marketing

Loyalty program management

Wide range of content capabilities per different channels

"

Easy to use" and clear UI screens for users
We are here to share our experience and consultancy for both SAP Marketing Cloud and SAP Emarsys Customer Engagement. Please get in touch, if you are interested to get more information about each solution.     
You can use the links below, if you want to visit the solutions' websites.  
SAP Emarsys Customer Engagement 
Written by Dogan Denizci