B2B and Account-based Marketing
In this article, we will address the business to business marketing process for companies with a SAP Marketing Cloud. First, let's see what the SAP Marketing Cloud offers to you. As next, we can take a quick look at the Account-based Marketing topic.  
Independently of using marketing tools, B2B marketing is a quite different approach from the B2C marketing. In the simplest term, B2B marketing has a different customer audience which is smaller and micro-targeted. These audiences' buying motivation are more rational basis and thoughtful. Therefore, a longer sales cycle and buying process is caused. The customer type doesn't only effect sales-related processes, it also influences content details in campaigns. B2B customers look for the expertise and lengthy know-how quality in the content.   
On the other hand, B2B marketing focuses on the lead generation and nurturing process. Reaching out to the potentials, creation of leads, categorizing the levels of leads and nurturing them are the tasks which are already being done by the SAP Marketing Cloud solution. The lead management can be processed as an integration of marketing and sales channels together and the SAP Sales Cloud can have an important role for this purpose. The main goal here: making the conversion from potential customers to real buyers.  
You can also read our article about "Lead to Cash", to learn more about the end-to-end customer journey with SAP CX solutions.  
Companies can isolate specific customers in order to reach out to them with special strategies. This is called account-based marketing. One of the most important points for B2B marketing is providing the right content to the right customer. Sometimes it can be meaningless to reach out to customers with general campaign content. If you can't give your customers what they are looking for, your company may be of no interest to them. Therefore, we can say that the main reason for this separation is the personalization. This personalization will get back to the company as more revenue.  To specify the right customers for a successful ABM strategy, you can make your analyses with the help of SAP Marketing Cloud apps such as Segmentation, Leads and Accounts and so on.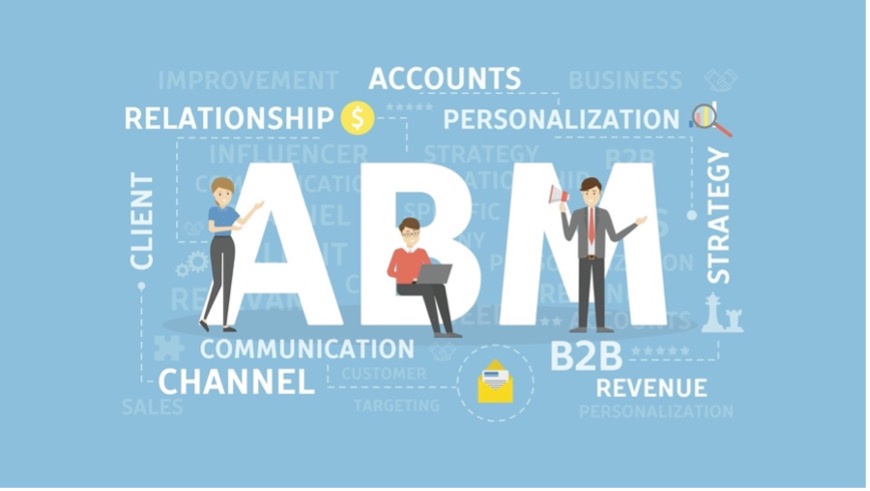 ABM with SAP Marketing Cloud
In a nutshell, we can specify the functions which are provided by the SAP Marketing Cloud and can be used for B2B marketing as below:    
·       Spotlighting Accounts gives you a holistic view on B2B contacts, interactions, leads, sales pipelines details. Also, the accounts to be used for ABM-relevant strategies can be marked as ABM-relevant here.  
·       Content Studio creates specific content from scratch to use in B2B marketing campaigns.  
·       Lead Stages provides the option to categorize the levels of your leads.  
·       Lead Nurture gives you the chance to identify, classify, and nurture contacts.  
·       Contact-to Account Profile helps you to create new segments regarding the relationship between B2Bs and their B2B contacts.  
·       Analytics and Report Gallery makes you able to analyze your B2B accounts, lead quality, campaign success and so on.  
We from codeitlabs, want you to achieve your business goals and to improve your B2B customers' experience with our SAP Marketing Cloud Expertise. Please contact us to know more: contact@codeitlabs.com
Written by: Dogan Denizci