chemfidence – market place for chemicals and pharmaceuticals in the cloud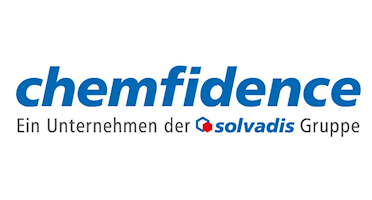 About chemfidence
Chemfidenceservices GmbH has over forty years of experience as a competent industrial supplier for companies in the chemical, pharmaceutical and related process industries in Germany. Among others at Industriepark Höchst, one of the largest industrial and research locations in Europe. Innovative quality standards and logistics concepts guarantee a product and delivery quality that meets the highest requirements of the chemical and pharmaceutical industry. More information about chemfidence here: https://www.chemfidence-services.com/de/home.html
Challenges
Only limited growth opportunities for the existing B2B e-commerce marketplace solution
No longer up-to-date customer experience
Benefits
Scalable solution: Support of 3M + products and 18M + price conditions without further adjustments
The business works more efficiently through simpler and faster processes
Current platform and basis for the development of further processes and functionalities
High-performance imports and exports of large supplier catalogs
Technology
The greatest challenge for chemfidence was to make the 15 year old business processes "cloud-ready". Extensive adjustments to the processes were therefore also necessary in the area of the SAP backend system, mainly in the area of master data maintenance and data exports. We managed to do this very well thanks to the excellent know-how and commitment of our partner codeitlabs. Due to the intensive training in our business processes by all project members on the part of codeitlabs, new solutions were found together and standardized solutions from the Commerce Cloud could be used as far as possible. Another major challenge was the connection of customers via OCI punchout and the provision of electronic catalogs with around 1.5 million products on platforms for our customers.
Alexandra Reichardt, E-business and processes, chemfidence services GmbH

Implementation / solution
The newly developed chemfidence shop is a B2B marketplace where more than 1.5 million products from the areas
of solvents, raw materials, laboratory products, packaging, personal protective equipment and operating materials are sold.
Chemfidence customers can select items from chemfidence's own range as well as from supplier catalogs of over 10 suppliers and order them with just one shopping cart.
Important product information such as Chemical Abstracts Services (CAS), United Nations Standard Products and Services Code (UNSPSC) or the risk
and safety phrases with the warning notices for characterizing the hazard characteristics of hazardous substances are available to buyers.
Analysis of the existing e-commerce solution based on hybris 2 and new implementation for the SAP Commerce Cloud
Supplier catalogs standardized via BMEcat / eClass
Import and export of supplier catalogs
Multi-level product variants and configurable products
Customer-specific catalog views and price settings
OCI, Ariba cXML (PunchOut) integration
High-performance article search in response time and quality of results